Medicare Assistance Programs – Help with Medical and Drug Costs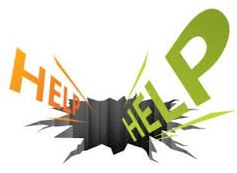 There are multiple programs available for senior citizens with low income and resources to help with Medicare costs. These programs are known as Medicare Assistance Programs, and all of them provide help with medical costs and drug costs.
The following Medicare Assistance Programs can help you to save money:
Medicare Savings Programs – State programs that help pay your Medicare premiums and, in some cases, Parts A and B deductibles, coinsurance and copayments.
Extra Help / Low-Income Subsidy (LIS) – Federal programs that help pay the costs of Medicare Prescription Drug coverage, such as monthly premiums, the annual deductible, coinsurance, and copayments.
State Pharmaceutical Assistance Programs (SPAPs) – These programs help pay for prescription drugs based on financial need, age, or medical condition. You may find information about them under Plans by State for a particular state.
Medicaid – Medicaid is a joint federal/state program that helps with medical costs for some people with limited income and resources. Eligibility for Medicaid assistance is based primarily on financial needs. For Medicare beneficiaries who are eligible for their state's Medicaid program, Medicaid is the secondary insurance, with Medicare is the primary insurance.
PACE – Program of All-inclusive Care for the Elderly (PACE) is a Medicare/Medicaid program that helps people meet health care needs in the community
The savings from those programs are enormous. For example, just the Extra Help for Medicare Prescription Drug coverage is estimated to be worth an average $4,000 per year. Surprisingly, a national survey of seniors indicated that many people are not aware of these programs, do not know how to apply, and often believe (incorrectly) that they are ineligible. Only 40% of people eligible for LIS actually received it. Eligibility guidelines depend on various income and resource guidelines that vary from program to program and state to state. Thus, program selection and eligibility assessment require an in-depth knowledge of Medicare Assistance Programs for each particular state.
US Government Sources
How Can Liberty Medicare Help with Medicare Assistance Programs / Medical and Drug Costs?
Liberty Medicare is a leading insurance agency that specializes in Medicare insurance in the following states: Delaware, Florida, Illinois, Maryland, New Jersey, New York, Ohio, Pennsylvania, and Virginia. All our services are absolutely free to you. An essential part of our job is working with low-income senior citizens and providing suggestions on available Medicare Assistance Programs. In particular, we will:
Suggest programs that may assist for your Medical and Drug Costs
Evaluate your likelihood of qualifying for a program (the final determination is made by the Social Security Administration or a state agency)
Complete the application, and provide any necessary follow-up
Suggest and enroll you into one of the many Medicare Advantage or Medicare Part D plans available.
You should be aware that all of the above Medicare Assistance Programs qualify for the Special Enrollment Period (SEP). It allows you to enroll in them once per calendar quarter during the first nine months of the year.
Learn more about all the benefits of working with Liberty Medicare.
Receive our Medicare Quotes, or give us a call at 877-657-7477, and you will be connected to a licensed agent/broker.