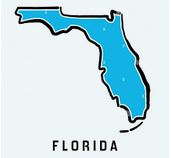 There are numerous Medicare Plans in the state of Florida for people aged 65 years and older, or for people having disabilities.
Florida Medicare Advantage Plans
Florida Medicare Prescription Drug Plans
Florida Medicare Supplement Plans
Florida Medicare Advantage Plans
Rather than to stay with the Original Medicare, you may consider an option to enroll in one of Florida's Medicare Advantage Plans. These plans are offered by private insurance companies. By law, they cover all services as provided by the Original Medicare program. Plans typically include a Medicare Prescription Drug Plan and multiple extra services such as wellness programs, dental, hearing and vision services, and often gym membership.
There are several types of Medicare Advantage plans available. These include HMO, PPO, PFFS, MSA and SNP. All plan options are accessible in Florida. Below is the list of Florida Medicare Advantage providers represented by Liberty Medicare:
Florida Medicare Prescription Drug Plans
If you are covered by the Original Medicare and didn't enroll in the Medicare Advantage Plan, you are advised to register in one of the stand-alone Florida Medicare Prescription Drug Plans (PDPs). The enrollment is optional but highly recommended because there is a consequence of delayed PDP enrollment. PDP's are run by private enterprises and cover both generic and brand name drugs. Most of these companies are well-renowned and conduct business across most of the US states.
Below is the list of Medicare Prescription Drug providers in Florida represented by Liberty Medicare:
Florida Medicare Supplement Plans
Medicare Supplement Plans (Medigap Plans) provide protection against Original Medicare out-of-pocket costs. Included among the costs are deductibles, copayments, coinsurances and excess charges. Without such plans, your Medicare health costs may be staggering. Plans are sold by private insurance companies licensed in Florida.
Florida Medicare Supplement Plans describe Florida specific Medigap regulations and provide the Liberty Medicare list of Florida Medigap carriers.
Let Liberty Medicare Help you to Select one of the Florida Medicare Plans
Liberty Medicare is dedicated to helping you through all steps of selecting and enrolling in the best, most appropriate Florida Medicare Plan for you.
All of our many services are offered to you at no cost. We'll help you to compare key attributes of Florida Medicare Plans available in your location, such as:
Benefits
Cost
Doctor access and network limitations
Medical Underwriting (if applicable)
Plan quality
Liberty Medicare represents many well-known Medicare vendors in Florida. Learn more about all the benefits of working with Liberty Medicare.
If you are searching for Florida Medicare insurance, let us help you. To get estimates from insurance providers, please fill out the Medicare Quotes form. Alternatively, you may give us a call at 877-657-7477, and you will be connected to a licensed agent/broker.