3 Reasons to Select in 2018 Medigap Plan G (Medicare Supplement Plan G)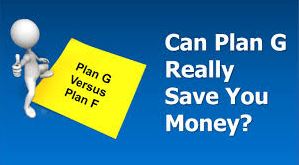 Medigap Plan G, also known as Medicare Supplement Plan G, covers all Medicare 'gaps' except for Medicare Part B Deductible. Just like all Medigap plans, the Medicare Supplement Plan G is standardized. Its benefits are the same for any company offering the plan. However, you will notice that Plan G premiums vary quite extensively between companies.
Most Medicare Supplement insurance companies are offering Medigap Plan G.
Here we'll discuss the main reasons to select Medigap Plan G in 2018.
Familiarize yourself with Medicare Supplement. Watch video from Liberty Medicare YouTube Channel.
For video and transcript, click here.
Medicare Supplement Plan G benefits include:
Hospital Costs: Medicare Part A coinsurance plus 365 additional days after Medicare benefits are used.
Medical Expenses: Medicare Part B coinsurance (20% of Medicare outpatient expenses) or copayment.

Blood (the first 3 Pints per each calendar year).

Part A Hospice Care coinsurance or copayment.

Skilled Nursing Part A coinsurance (Up to $167.50 a day for days 21 through 100)


Medicare Part A Deductible: $1,340 per benefit period in 2018.

Medicare Part B Excess Charges.

Foreign Travel Emergency – Medically necessary emergency care services during the first 60 days of each trip outside the USA.
You are responsible for the first $250 each calendar year.
Medicare Supplement Plan G benefits do NOT include:
Medicare Part B Deductible: $183 per year in 2018.
3 Reasons to Select Medigap Plan G in 2018
Medigap Plan G is the same with Medigap Plan F, excluding the fact that it does not cover Medicare Part B deductible. As long as the difference between plan F and plan G premiums exceeds the Part B deductible, it makes sense to go with Plan G.
Historically, annual premium increases of Medigap Plan F are higher than for Medigap Plan G. One of the reasons is that Plan G is NOT on the list of Medigap plans that may be purchased under Guaranteed Issue Rights. Therefore, people having Medicare Supplement Plan G, in general, are healthier than people participating in Plan F.
As of 2020, Medicare Supplement plans will no longer sell NEW Medigap Plan F. It will make Medigap Plan G even more attractive choice.
Use Medigap Plan G (if available) when savings in premium justify removing Medicare Part B Deductible from the benefits.

Let Liberty Medicare Help you Choose
Considering the 10 Standardized Medicare Supplement plans, it may be not an easy task to select the right plan for you. Not all Medigap providers carry all of these plans, and the difference in premiums for the same type of plan among different vendors tends to be rather substantial.
With the help of Liberty Medicare, find the Medigap plan that is best for your needs and budget. All our services are absolutely free to you. Learn more about all the benefits of working with Liberty Medicare.
We represent many well-known Medicare Supplement providers and help people save money on Medicare in the following states:
Delaware
Illinois
Maryland
New Jersey
New York
Ohio
Pennsylvania

Virginia
Get a free Medicare Supplement Insurance Quote, or feel free to call us at 877-657-7477. Our specialists are ready to answer your questions.