ACA Benefits and Protections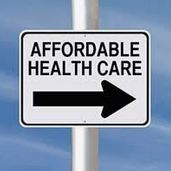 The Affordable Care Act (ACA) benefits and protections were substantially enhanced by the introduction of multiple new rules and regulations. Some rules were in operation before 2014; others became operational beginning 2014. All of the health plans are subject to the new regulations except for plans that were operational before March 23, 2010 (the day when ACA became law). These old, "grandfathered" plans are free from the new policy regulations, as long as they are limited in their changes, in order to maintain their "grandfathered" status.
ACA Benefits extensions are quite dramatic; therefore you may expect (at least in the short term) to see a substantial increase in premiums charged by insurance companies. The changes in consumer benefits and protections are described in the detailed list below.
Changes in ACA Benefits and Protections
Insurance Marketing Rules
After Jan. 1, 2014, no coverage can be limited or denied because of pre-existing conditions, regardless of the age of the covered individual. For persons under age 19, this provision became effective on Sept. 23, 2010.
The guaranteed issue requirement was expanded to ensure that health insurance companies offer all of their individual and group markets plans to any eligible individual in a state, regardless of health status. Also, health insurance companies must offer to renew or continue in force coverage at the option of the policyholder; a provision known as guaranteed renewability.
Insurance companies are not allowed to rescind policies when an enrollee becomes sick, or if he (she) made an unintentional mistake filling out the application framework. This rule prohibits ALL health plans (including grandfathered) from being canceled unless the person has committed fraud or made an intentional misrepresentation of fact.
Annual and lifetime limits may not be imposed on the dollar value of coverage of essential health benefits. Annual or lifetime limits may be applied to nonessential health benefits.

The bans are applied only to monetary limits. Non-monetary limits, such as limits on the number of physician visits, days in the hospital, etc. may be used.
The restriction applies to all new plans and grandfathered group plans, but not to grandfathered individual plans.
The restrictions on annual limits may be waived if a health plan or employer can show that the change will result in a significant increase in premiums or a significant decrease in access to benefits.
ACA Benefits – Rates Limitations
Plan rates in the individual and small group markets may vary based on the following factors:
Individual vs. family enrollment (i.e., individual + spouse, individual + dependent(s), etc.)

Family premiums are based on the premiums for each family member, including each family member's age and tobacco use
The total family premium includes premiums up to three children under the age of 21 and per-member rates for adults age 21 and older

Geographical location
Age 

Federal age bands

0-20
One-year bands between 21-63
64 and older

Tobacco

Health insurance issuers cannot charge an individual who legally uses tobacco products more than 1.5 times the non-tobacco user's rate based on tobacco use
Tobacco rating can vary based on age (e.g., 1.2:1 for those under 35)

Actuarial value (AV)

Actuarial value is the percentage of medical expenses covered by the insurance plan. Health Marketplaces will carry plans with different actuarial values: from the lowest 60% ("Bronze") to the highest 90% ("Platinum"). The higher the actuarial value, the higher is the premium and the less out-of-pocket costs.
Charging consumers a higher premium based on health status or gender is prohibited.
Essential Health Benefits (EHB)
See Qualified Health Plans / Essential Health Benefits
Cost-Sharing and Out-of-Pocket Limits
See Qualified Health Plans / Out-of-Pocket Limits
Extension of Dependent Coverage
ACA requires all health plans that provide dependent coverage, including grandfathered plans, to extend coverage to adult dependents up to age 26. Young adults can join or remain on a parent's plan even if they are:
Married (coverage does not extend to married child's spouse)
Not living with a parent
Not attending school
Not financially dependent on a parent
Eligible to enroll in their employer's plan
Access to Choice of Providers
The new rule does not allow the plan to select a primary care provider (PCP) for an enrollee unless the enrollee did not choose a PCP for himself.
Preventive Health Coverage is Required
For all non-grandfathered individual and small group health plans, the following preventive services are included:
Those rated A or B by the U.S. Preventive Service Task Force
Immunization recommended by the Advisory Committee on Immunization Practices
Preventive care for infants, children, and adolescents
Additional preventive care and screenings for women
There are no copays for approved preventive services.
Summary of ACA Benefits and Coverage (SBC)
SBC is a detailed description of the health care benefits of a policyholder/member. It includes information about deductibles, coinsurance, and copayments. The standardized format of the SBC will make it easier for individuals to compare health plans.

Medical Loss Ratio (MLR)
MLR is a minimum percentage of the premium dollars collected by the insurance company that should be spent on direct medical costs of plan participants.
In individual and small group employer markets, the MLR is set to 80%. In the large group employer market, the MLR is set to 85%. The insurance companies must pay rebates to policyholders/members if their share spent for medical care reimbursement is below the MLR.
Right to Appeal
ACA sets the minimum federal protections for all plans, excluding grandfathered plans. The new appealing standard will have a mandatory first-level internal appeals procedure administered by the health plan. The second level (external appeals procedure) will be administered by an independent third party.
Read More
Let Liberty Medicare help you to get coverage through the Marketplace
Liberty Medicare is here to help you find more about ACA Benefits and learn about Marketplaces and assist with eligibility determination for enrollment in a Qualified Health Plan (QHP) and for insurance affordability programs, which include Medicaid, CHIP, premium tax credit, and cost-sharing reductions. We will help you to compare plans and enroll in coverage.  All of our services are offered to you at no cost.
Liberty Medicare represents many well-known Health Insurance Marketplace providers in New Jersey and Pennsylvania.  Learn more about all of the benefits of working with Liberty Medicare.
If you are considering buying insurance in the Health Insurance Marketplace, let us guide you. To see real quotes from insurance providers visit Federal or State Marketplace, fill out our Individual Health Quote form or give us a call at 877-657-7477.