What is Affordable Care Act (ACA)?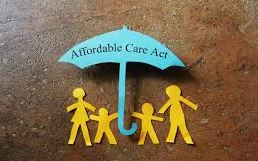 The Affordable Care Act (ACA) is one of the major pieces of legislation to affect the U.S. health care system. It was signed into law on March 23, 2010, by President Barack Obama. The main goals of ACA are to provide affordable health insurance to all Americans, to add more benefits and protections, and to reduce health care costs.
ACA: Affordable Health Insurance for All Americans
There were about 37 million American citizens without insurance before Affordable Care Act (ACA); often because it was too expensive for individuals to purchase. ACA provides an opportunity for uninsured Americans to get the health insurance; either through dramatically extended Medicaid or through subsidized health insurance exchanges. Both qualified individuals and small businesses will be able to purchase health insurances on exchanges.
Why is it needed? Government assistance subsidies and individual mandate penalty.
Medicaid expansion and its implementation for different states.
Qualified Health Plans (QHPs) and Exchange Health Benefits (EHB)
What is the Health Insurance Marketplace?
Individual Marketplace Enrollment Periods
Health insurance marketplace: eligibility, functions, five plan levels of coverage, available marketplace subsidies (premium tax credit & cost-sharing reductions), exchange models, and enrollment periods.
Affordable Care Act: More Benefits and Protections
Affordable Care Act (ACA) substantially extended health care insurance benefits and protections. Some of them, like the elimination of pre-existing conditions, capping out-of-pocket costs, and the elimination of annual and lifetime limits, will have an impact on most Americans.
The detailed list of changes and additions to health care benefits and protections.
Reducing Health Care Costs
Medical costs are exploding, and the attempts to bend the health care cost curve through Affordable Care Act (ACA) has a long way to go. Most of the proposals relate to a movement away from the current fee-for-service system by connecting doctors' payments to value, factoring cost-effectiveness in the treatment plans and setting better quality metrics.
US Government Sources
Let Liberty Medicare help you to get coverage through the Health Insurance Marketplace
Liberty Medicare is here to help you learn about Marketplaces and assist with eligibility determination for enrollment in a Qualified Health Plan (QHP) and for insurance affordability programs, which include Medicaid, CHIP, premium tax credit, and cost-sharing reductions. We will help you to compare plans and enroll in coverage. All of our services are offered to you at no cost.
Liberty Medicare represents many well-known Health Insurance Marketplace providers in New Jersey and Pennsylvania. Learn more about all of the benefits of working with Liberty Medicare.
If you are considering buying insurance in the Health Insurance Marketplace, let us guide you. To see real quotes from insurance providers visit Federal or State Marketplace, fill out our Individual Health Quote form or give us a call at 877-657-7477.