Why Choose Liberty Medicare?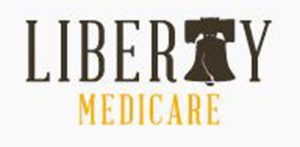 UPDATED Aug. 6, 2022.  Why Choose Liberty Medicare?  Liberty Medicare is a full service, licensed independent insurance agency specializing in various Medicare plans for people above age 65 or on disability, and Individual Health Insurance plans for people under the age of 65. Our services are offered within the following nine states: Delaware, Florida, Illinois, Maryland, New Jersey, New York, Ohio, Pennsylvania, and Virginia.
Liberty Medicare also specializes in helping to maximize your Social Security Benefits in ALL US states.  We will show you when to file, what to file, and how to file. We will also provide a Personalized Custom Report and step-by-step instructions. For more details of our Consulting Services, visit Liberty Medicare Social Security website.
To learn more about Liberty Medicare, read About Us.
We help you select and enroll in one or several Medicare Plans or Individual Health Insurance Plans that are the BEST FOR YOU. It is a rare opportunity for you, the consumer, to get all the benefits of an agency without any additional costs.
Why Choose Liberty Medicare
Liberty Medicare and Medicare Plans
Liberty Medicare and Individual Health Insurance Plans
Liberty Medicare and Visitor Health Insurance Plans
Benefits of using Liberty Medicare
Our Goal
Why Choose Liberty Medicare: Medicare Plans
Medicare is a complicated and confusing subject. The experience of selecting and maintaining a Medicare plan on your own can be very frustrating. When working with us, you will save time, money, and avoid future surprises and disappointments. The selection and enrollment in Medicare Supplement Plans (Medigap Plans), Medicare Advantage Plans, or Medicare Part D Plans (Prescription Drug Plans) has never been easier.
Because we want the process to be as transparent as possible, we have included necessary information on Medicare, its plans, and terms on our website in Medicare Basics. We are always available to answer any general Medicare questions, and any specific questions regarding your particular situation. It includes Help with Medical and Drug Costs.
Please contact us, or give us a call at 877-657-7477.
Why Choose Liberty Medicare: Individual Health Insurance Plans
The task of choosing and enrolling in the Individual Health Insurance Plan for people under age 65 was never easy, but it becomes genuinely daunting now. Liberty Medicare will use all its expertise to guide you in selecting any of the following Individual Health Plans: Individual Major Medical Qualified Health Plans, Short Term Plans, Dental Plans, and Supplemental Insurance Plans.
Navigating through Individual Health Plans is not an easy task – too many choices are available. That is why we've included Basics of Individual Health Insurance Plans section. We hope it will be helpful to you. We are always available to answer any of your Individual Health Insurance questions.
Please contact us, or give us a call at 877-657-7477.
Why Choose Liberty Medicare: Visitor Health Insurance Plans
All visitors to the United States, whether parents, relatives, or tourists, must have Visitors Health Insurance. Visitors Insurance is short-term insurance covering illnesses and injuries while you stay in the US. The medical care in the US is quite expensive, and you don't want to be without coverage. That is why we created Visitors Health Insurance section. There you will find multiple plans that you may review instantly. And we'll be happy to discuss them with you any time.
Please contact us, or give us a call at 877-657-7477.
Why Choose Liberty Medicare – Benefits of using Liberty Medicare
Objectivity: Why do you need the Independent Insurance Agency?
Working with an independent insurance agency like Liberty Medicare gives you the benefits of objectivity. We are NOT employed by any specific insurance company, but instead, represent a wide variety of carriers. It allows us to work honestly for our clients by comparing numerous plans and selecting the one that is BEST for YOU.
Expertise: Focusing on Medicare / Individual Health Plans in the selected States
We use a rigorous multi-step process where each step is a natural progression from the one before. Since the process is natural and transparent, you can be actively involved in every stage.
By limiting ourselves to several states, we hope to provide a superior level of service in these states.
Quotes: Real-Time Quotes, Online Self-enrollment
The data available on public websites is often confusing and hopelessly obsolete. Liberty Medicare, however, uses an internal quote system that is always up to date with current information. The internal quote system gives us (and our clients) the unique opportunity to view the best plan options in your location at the time of your application.
Some of our providers will allow you to see their quotes instantly, and if you wish, enroll yourself online.
Representation: The top health insurance companies
Cost: No Charge to You! We guarantee the Most Affordable Insurance Policy
There is NO CHARGE to you for our service. Independent insurance agencies like ours are provided a commission from the insurance companies whenever we enroll an individual in one of their plans. Whether you apply to an insurance company directly on your own or if you apply through us, your premium will be EXACTLY the same – a commission charge is always part of the premium. By applying on your own, however, you will lose the benefits of an agency that will guide you through the process, making it difficult to find the best plan for your needs, and lack of support for your needs after enrollment (such as monitoring policy changes on an ongoing basis and assisting you at renewal periods). Please see Policy Maintenance below.
Convenience: Ready to serve you at any time, and (almost) at any place
Rather than individually calling numerous health insurance companies – where you will often endlessly sit on hold only to tell your story multiple times to multiple people – you can instead dial one number: 877-657-7477. We will provide you with comprehensive services for all your health needs.
Your new/renewal application is likely to process more quickly when submitted by an agent.
We'll help you in understanding the application's terms and conditions.
If you live in the Greater Philadelphia area (Philadelphia, Montgomery, Delaware, and Bucks Counties in Pennsylvania, as well as neighboring counties in South Jersey and Delaware), we are happy to make home visits. Otherwise, we will explain your health insurance options through phone, e-mail, or priority mail.
Policy Maintenance: Lifetime Commitment as long as you have a policy with us
On an ongoing basis, we'll let you know about any price or benefit changes to your policy.
At renewal time, we will compare the price and benefit terms offered by your current policy with those terms provided by other insurance companies.
Our Goal
Our goal is to HELP you to understand your Healthcare options and enroll you in the plan that is BEST FOR YOU. We hope to earn your trust and become your agent – please contact us to learn more about your options. Also, feel free to read our customer testimonials.
Fill out your Medicare Quotes or Individual Health Quotes, or call us at 877-657-7477. For selected carriers, you may complete the process yourself; review the plans and enroll in the plan of your choice.