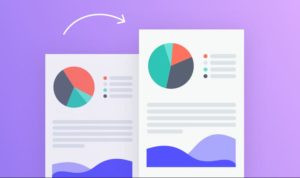 Key Issues in Changing Medicare Plans
UPDATED Oct. 1, 2022.  There are many reasons to consider changing Medicare plans. What may have been the right decision when you had first signed up for Medicare may no longer fit your needs or budget. The reasons for a Medicare plan change may be either personal (health reasons, moving to a new state, entering retirement, losing health insurance from an employer, etc.), or it may be connected to occurring changes in terms of your existing plan (such as a premium increase, a change in service coverage, growing out-of-pocket expenses, or just the availability of less expensive plans).
We highly recommend that you compare your existing plan against a perspective plan based on the critical issues described below. Whatever your reasons may be, make your decision very carefully. It is essential to note: never drop your existing policy before enrolling in a new one!
Benefits
What services are covered?
Are extra benefits such as dental or vision provided?
How may the plan change in the future?
How often will the plan change and how easy is it to follow and track those changes?
Doctor and Hospital Choices
Will your existing care providers (hospitals and doctors) accept a new plan?
Is there a provider network? Is your doctor within this network?
Are doctors within the network conveniently located near you?
Are referrals required to see a specialist?
Cost
How much will your premium cost?
What services does the plan actually cover and how much will you end up paying out-of-pocket expenses (copayments/coinsurances, deductibles, uncovered services)?
Is there a cap for out-of-pocket costs? Can you protect yourself against catastrophic out-of-pocket expenses?
Additional Insurance
Will you also need additional insurance, such as the Medicare Supplement Plan?
Does the plan work with other insurances and assistance programs? If so, which ones?
Prescription Drugs
What kind of prescription drug coverage is available under the plan (cost, formulary, generic vs. brand names, pharmacy location, mail order, etc.)?
Quality of Service Care
What is the quality of service provided under the plan
Changing Medicare Plans – Timing
Changing Medicare Plans is allowed ONLY at the predefined time known as Enrollment Periods.  On When can you Change Medicare Plans, you will find the typical scenarios and timing for switching amongst the different Medicare Plans.
US Government Sources
Let us Help Changing Medicare Plans
Liberty Medicare is here to help you compare critical benefits of Medicare Plans within your area. We are here to assist in enrolling you into the best and most suitable plan for you and your needs.
All of our services are absolutely free to you!  Liberty Medicare represents many well-known Medicare providers in Delaware, Florida, Illinois, Maryland, New Jersey, New York, Ohio, Pennsylvania, and Virginia.  Learn more about all the benefits of working with Liberty Medicare.
If you are looking for Medicare advice, let us guide you. To view real quotes from Medicare providers, please fill out our Medicare Quote form. Alternatively, you may give us a call at 877-657-7477, and you will be connected to a licensed agent/broker.