How to Compare Medicare Plans? Which Medicare Plan is right for you?
UPDATED Oct. 1, 2022.  With the variety of Medicare Parts and Plans available, Medicare becomes a very confusing, complex system – too many choices and no straightforward answers. They are Original Medicare with its Part A and Part B, Part C (Medicare Advantage), and Part D (Medicare Prescription Drug Plan). Also, there are Medicare Supplement Plans – 10 of them to be exact. How do you navigate this maze of options? Take advantage of the free assistance offered by Liberty Medicare. We can answer your many questions and provide you with a roadmap to compare Medicare plans.
How to Compare Medicare Plans? Watch materials from Liberty Medicare Library

Q&A on How to Compare Medicare Plans
Do you need Medicare Part B and Part D coverage? Does it make sense to stay with Original Medicare, or is it better to enroll in the Medicare Advantage Plan? Is Medicare Supplement the right choice for you? How should you choose between different Medicare Supplement Plans? Finding answers to all of these questions will help you compare Medicare plans and select a plan that is right for you and your needs.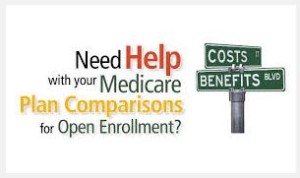 US Government Sources
Let Liberty Medicare Help You
If you need help comparing different types of Medicare Plans (Original Medicare, Medicare Supplement plans, or Medicare Advantage), we are here to help you! Our services are offered at no cost to you. We want to assist you in making the best choice possible.
Please fill out our Medicare Quote form, and contact us today with your Medicare Questions. You can also give us a call at 877-657-7477, and you will be connected to a licensed agent/broker.