Individual Supplemental Insurance Plans: Hospital Indemnity, Recovery Care, Critical Illness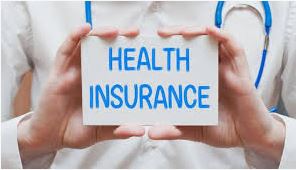 Here is an overall review of the three types of individual supplemental insurance plans: Hospital Indemnity plans, Recovery Care plans and Critical Illness plans.
Article Contents
Critical Illness Supplemental Insurance Plans
Hospital Indemnity Supplemental Insurance Plans
The Hospital Indemnity Plan is NOT a comprehensive major medical plan. These plans include benefits for hospital confinement and the specified medical and surgical events. Such a plan pays you the specified cash amount for each covered service, regardless of what the provider charges you. Cash benefits are paid directly to you and may be used for any purpose. Usually, there is no deductible with the Hospital Indemnity Plan.
Hospital Indemnity Plan Benefits
Daily hospital benefits
Hospital admission benefits
Surgical benefits- inpatient and outpatient
Emergency room and Urgent care benefits
Benefits for room and board are on a per-day dollar amount basis; benefits of surgery use the surgical schedule and include the maximum benefit allowed. Most plans have limits on the maximum benefits per the calendar year, and maximum lifetime benefit.
Preexisting Conditions
Many policies include limitations on preexisting medical conditions. For example, benefits are not paid until you have a plan for 12 months. Some policies include an elimination period, i.e., benefits are paid ONLY after you have been hospitalized for several days.
Optional Riders
Optional riders are often available; for example, Outpatient Rider that includes doctor's visits, and Prescription Drug Rider.
Liberty Medicare Hospital Indemnity Providers
Recovery Care Supplemental Insurance Plans
Recovery Care Insurance plans provide short-term care recovery (less than a year) after an accident or illness. Recovery Care includes facilities such as a nursing home or assisted living facilities, as well as medically necessary home care. A Registered Nurse service is also covered.
Plans are very affordable; many have monthly premiums for under $100.
Eligibility
Plans are eligible for ages well above of 65 – generally up to 79-89.
What will you select?
The benefit period – the number of days spent in recovery care (nursing facility, assisted living facility, or home health care) covered by your policy. The typical benefit periods are 120, 240 or 360 days.
The daily benefit for a nursing facility (typically $100-$300), or weekly benefits for home care (usually $150-$750).
The waiting period is typically from 0 to 100 days. It is time you are required to wait before being eligible for benefits.
Preexisting Conditions
There are limitations on preexisting conditions. They are covered only after the policy has been in force for 180 days.
May Recovery Care plan be used with other coverage?
Recovery care may be used with any other coverage, including Medicare.
For example,
Medicare Part A covers the first 20 days of recovery and only covers skilled care. Moreover, it requires a 3-day hospital stay before you may use it.
Long-Term Care plans usually are quite expensive. You may make the Long-Term Care plan more affordable by taking a more extended elimination period and use Recovery Care coverage during this time.
Liberty Medicare Recovery Care Supplemental Providers
Critical Illness Supplemental Insurance Plans
Critical Illness insurance plans provide benefits for one or several conditions, which are covered under the insurance policy. Typical conditions include cancer-related conditions, heart-related conditions, organ transplant, etc. The policy may comprise either a single kind of condition (like cancer) or multiple conditions.
A typical premium is $25 for a healthy, non-smoker, middle-aged man. It goes up with age and depends on your policy's benefits. The policy is guaranteed, i.e., you'll have the insurance as long as your premium is paid.
Eligibility
Most insurers will not sell you a policy if you are over the age of 65, but there are exceptions.
Critical Illness Plan Benefits
The benefits are typically paid as a lump sum and can be spent any way you would like. The typical cash payment ranges from $10,000 to $30,000. Some policies include additional inflation protection every year.
Preexisting Conditions
Medical Underwriting is a requirement. You will not be eligible for coverage if you have been diagnosed with a critical illness within the last several years (for example, within the previous ten years). Additional tests will be required if you have not been diagnosed but are experiencing unusual symptoms, or if you have a history of critical illness in the family.
Carefully read the policy's exclusions and limitations. For example, any critical illnesses diagnosed within the policy's waiting period (also known as 'elimination period') will not be covered.
May Critical Illness plan be used with other coverage?
You may have a Critical Illness Insurance policy in addition to any other plan. You'll receive the full benefits, and there is no coordination of benefits between the Critical Illness policy and your other insurance policies.
Should I be interested in Critical Illness?
Critical Illness policy may be of interest to you if:
Your health insurance does not cover a vital illness to a reasonable extent, or if you do not have enough savings to cover it yourself.
You have a family history of a particular type of critical illness and feel that you need extra protection.
Liberty Medicare Critical Illness Supplemental Providers
Let Liberty Medicare help you choose one of the Individual Supplemental Insurance Plans
Liberty Medicare is here to help you during every stage of selecting and enrolling in the best and most suitable Supplemental Plan for you.
Liberty Medicare represents many well-known providers in Delaware, Illinois, Maryland, New Jersey, Ohio, Pennsylvania, and Virginia. Learn more about all the benefits of working with Liberty Medicare.
As an independent insurance agency, we will provide you with the benefits of objectivity in reviewing multiple plans. We'll help you to understand the insurance industry jargon and 'fine print.'
If you are considering buying one of the Individual Supplement Insurance Plans (Hospital Indemnity, Recovery Care or Critical Illness), let us guide you. All of our services are offered at no cost to you. To see real quotes from insurance providers, fill out our Individual Health Quote form or give us a call at 877-657-7477.