Dental Insurance Plans and Their Coverage
There are a few types of Dental Insurance Plans available that provide multiple options for Dental Insurance Coverage.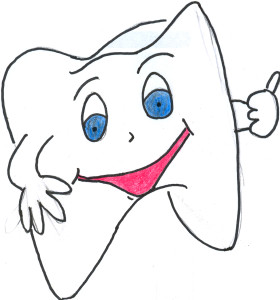 Article Contents
Should you purchase Dental Coverage?
Dental Plans with Vision and Hearing
Qualified Plans and Dental Coverage
Types of Dental Insurance
There are three types of Dental insurance plans.
PPO / DHMO Dental Insurance Plans
For Preferred Provider Organization (PPO) dental insurance plans
there is a network of preferred providers dentists
dentists who are in the network agree to provide services based on discounted fees
there are substantial savings for staying within the network; you may go out of network, but you will pay higher deductibles and co-payments.
there are annual dollar limits, deductibles and waiting periods, which will depend on the type of dental procedure
There are also Dental Health Managed Organization (DHMO) dental insurance plans. They are similar to PPO plans while using in-network providers, but do not allow to use out-of-network or non-participating provider. However, they often do not have annual maximum benefit limitations and have little or no waiting periods.
Dental Discount Plans
A Dental discount plan is NOT dental insurance. Instead, dental offices participating in the dental discount plan agree to charge substantially discounted prices for the majority of dental work. This approach has several advantages versus traditional dental insurance plans:
there are no deductibles, and there are no yearly limits on services
there is no exclusion for pre-existing conditions
there are no waiting period requirements – the coverage is immediate
Indemnity Dental Insurance Plans
In traditional indemnity dental insurance plans:
there is no network – you choose your dentist
payment is based on fee-for-service
there are annual dollar limits, deductibles and waiting periods, which depend on the type of dental procedure
the insured has to pay for service at the time of visit and submit a reimbursement claim to the insurance company
Indemnity dental insurance plans become increasingly rare.
Eligibility
Anyone age 18 is accepted. Some companies have age 84 as an upper limit.
Should you purchase Individual Dental Insurance Coverage?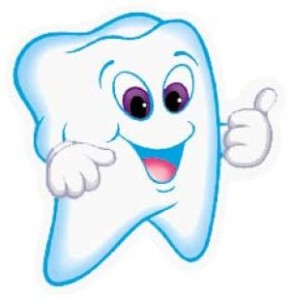 The answer to this question depends on how much risk you are willing to take. Dental care costs can be pretty high; for example, a crown can range from $500 to $3,000 per tooth. Therefore, it would be nice to have dental insurance coverage, right?
Not quite. Dental insurance works quite differently from medical insurance. The majority of dental insurance plans are designed with the purpose to cover only the basic dental care around $1,000-$1,500 per year. They are not intended to provide comprehensive coverage as medical plans do, and there is a ceiling on the maximum yearly benefits the insurance company will pay.
Below is a list of factors that will help you in deciding whether to buy a dental insurance plan.

Maximum Benefits
It is the maximum amount the insurance company will pay during a policy year (most plans are based on the calendar year). The typical range is from $1,000 to 1,500.
Dental Network
Find out whether a plan has a reduced fee for dentists within the company dental network; if it does, check whether your dentist is a part of the net.  Typically, network dentists agree to accept predetermined discounted fees for their services.
Find out if you are required to go to the participating dentist, or if you can choose your own. How much more expensive will it be to visit an out-of-network dentist? Typical fees for network doctors are 15-35% below out of network doctors.
Some of the recently introduced dental plans don't have a network at all – the insurance pays the same benefits to ANY doctor; you are responsible for the balance.
Dental Insurance Premium
The typical dental insurance premium is $25-$50 per month. It depends on the insurance company, your age and the plan you choose.
How are Benefits Paid?
Find out what a policy deductible is? The typical value is $25 or $50. The deductible is applied and paid when you have your first dental appointment.
Are benefits paid as a percentage of UCR (Usual, Customary and Reasonable) charges or as a percentage of the actual fees? The UCR-base method (UCR is always a portion of the actual expenses) is far more prevalent.
Are benefits dependent on the policy year? Typically, the first year has the lowest percentage (50-60% of UCR or actual charges), it gradually increases in the following years.
How do Benefits and Waiting Periods depend on Dental Insurance Coverage Types?
Most dental insurance companies break dental procedures down into three coverage types: Preventive, Basic or Restorative, and Major.
Preventive

Typically include routine cleaning, examinations, routine X-rays, fluoride and sealants for kids
Coverage – 100%
Waiting Period – None

Basic or Resorative

Typically include fillings, simple extractions, root canals, periodontal scaling and root planing (deep cleanings)
Coverage – 80%
Waiting Period – Typically six months

Major

Typically include crowns, bridge work, dentures, build ups, and posts.
Coverage – 50%
Waiting Period – Typically 12 months
Find out the coverage percents and waiting periods for your insurance carrier.
Limitations and Exclusions
The typical dental plan includes multiple limitations and exclusions, such as allowed frequency of visits (e.g. cleanings – every 6 months, full sets of x-rays – once every 3-5 years, etc.),
missing tooth clause that protects the insurance company from paying for the replacement of the tooth that was missing before the policy was in effect, and others. Read policy's limitations and exclusions carefully.
Pre-Treatment Estimate
You may ask your dentist to complete and send the Pre-Treatment Estimate to your insurance plan for the work you need. This way you will know ahead of time how much your insurance company will pay.
Dental Plans with Vision and Hearing
Some dental plans are integrated with Vision and Hearing benefits
Some other plans provide Vision benefits as a rider to the Dental policy
Qualified Health Plans and Dental Coverage
Dental Coverage is NOT a required benefit of the Affordable Care Act, and adults don't have to be offered dental. However, many Marketplace plans provide dental as part of the plan. Alternatively, you may enroll in a separate, stand-alone dental plan. Private dental plans can be obtained both on and off the marketplace.
Generally, cost assistance only applies to major medical coverage and not dental plans. However, if you get marketplace plan that includes dental insurance, you'll have only one premium which Premium Tax Credits can be applied to.
Let Liberty Medicare help you choose a Dental Insurance Plan
Liberty Medicare is here to help you every step of the way when it comes to selecting and enrolling in the best and most suitable Dental Insurance Plan for you.
Liberty Medicare represents many well-known Dental Providers in Delaware, Illinois, Maryland, New Jersey, New York, Ohio, Pennsylvania, and Virginia. Learn more about all the benefits of working with Liberty Medicare.
As an independent insurance agency, we will provide you with the benefits of objectivity in reviewing multiple plans. We'll help you to understand the insurance industry jargon and 'fine print.'
If you are looking for Dental insurance coverage, let us guide you. All of our services are offered at no cost to you. To see real quotes from dental insurance providers, fill out either the Individual Health Quote or Medicare Quote form, or feel free to give us a call at 877-657-7477.