Short Term Health Insurance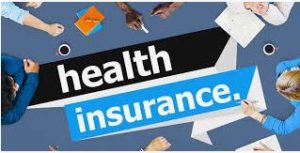 Short Term Health Insurance provides health insurance for individuals and families in times of transition. Short Term health insurance covers the need for temporary medical coverage. It is an alternative to Qualified plans whenever those plans are either unavailable (i.e., outside of Annual Enrollment Period) or unaffordable.
Article Contents
When may you need Short Term Health Plan?
When may you need Short Term Health Plans?
Use Short Term health plans if:
You are the newly hired in the waiting period (before health insurance benefits begin)
You've lost the job coverage, or you are between the jobs
You are a student or graduate without coverage under your parent's plan
You are retired and waiting for Medicare eligibility
You have just returned from active military duty
Short Term Health Insurance Benefits
Short Term health plans are not limited to medical or mini-med plans. They are truly Major Medical Plans covering the following expenses (but not limited to):
Inpatient Covered Expenses (Room and Board, Intensive care or Specialized care unit, Operating and Recovery Rooms, Doctors' Visits, Prescription Drugs)
Emergency Room, Outpatient hospital or Ambulatory center
Physician Services for treatment and diagnostics
Outpatient Expenses (X-ray, Laboratory test, and analysis, Mammogram, Pap Smear, PSA Screening)
Prescription Drugs
Short Term Health Insurance Plan Selections
Most Short Term health plans are available for the coverage period up to 90 days. No extensions are allowed. Although Short Term health plans are not renewable, if your need for temporary health insurance continues, most states allow you to apply for a new plan. The next coverage period is not a continuation of the previous period; it is a new plan with a new deductible, coinsurance, and pre-existing condition limitation.
P.S. The recent regulation now allows Short Term health plans last up to 12 months, and consumers will be able to renew them for a maximum of 36 months.
Deductible Choices
The deductible choices (per person) are typically from $1,000 to $5,000. The deductible must be paid before the coinsurance benefits begin.
Office Visit Copay
Some plans allow office visit copay that is not subject of deductible – typically $50 per visit. The number of allowable copays depends on the lengths of coverage. Any office visits above the permissible number are subject to deductible and coinsurance.
Coinsurance percentage and Out-of-pocket
After the deductible has been met, the Short Term health plan pays the selected coinsurance percentage of covered charges. The typical coinsurance percentages are 80%, 70%, and 50%. The insured person will be responsible for the remainder 20%, 30% or 50% until the selected Out-of-pocket amount has been reached. The range of Out-of-pocket is typically between $2,000 and $10,000; it does not include the deductible. One the Out-of-pocket has been reached, the insurance company pays 100% of covered charges up to the maximum benefit (typically $1-$2 million).
Preexisting Conditions
Short Term health plans do not cover preexisting conditions (defined as conditions within 3-5 years before coverage has begun). They also have a list of limitations and exclusions that you should become familiar with.
If you've filed a claim under the existing policy, your policy may NOT be renewed, but another policy may be suggested.
Short Term Health Plan Cost
Short Term Health insurance plans are NOT Affordable Care Act compliant. In other words, their benefits are more limited and not being Guaranteed Issue Plans, they use pre-existing conditions as a screening mechanism. Therefore, they are much more affordable in comparison with fully priced Obamacare plans (i.e., without subsidies).
Let Liberty Medicare help you choose a Short Term Health Insurance Plan
Liberty Medicare is here to help you during every stage of selecting and enrolling in the best and most suitable Short Term health plan for you.
Liberty Medicare represents many well-known Short Term Health Providers in Delaware, Illinois, Maryland, Ohio,  Pennsylvania, and Virginia. Learn more about all the benefits of working with Liberty Medicare.
As an independent insurance agency, we will provide you with the benefits of objectivity in reviewing multiple plans. We'll help you to understand the insurance industry jargon and 'fine print'.
If you are considering buying a Short Term health insurance plan, let us guide you. All our services are offered to you at no cost. To see real quotes from insurance providers, fill out our Individual Health Quote form or give us a call at 877-657-7477.