Do you need Medicare Part D?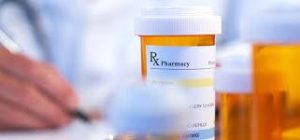 Do you need to enroll in Medicare Part D? 
Our suggestion is always enroll in Part D (Medicare Prescription Drug Plan) unless you have other Creditable Prescription Drug Coverage. If you do not enroll in Medicare Part D when you are first eligible and go without creditable prescription drug coverage for 63 or more continuous days, you may have to pay the penalty if you decide to join later.
What is creditable prescription drug coverage?
If you have health insurance in addition to Medicare, this might include creditable drug coverage. The plan must tell whether or not the prescription drug coverage is creditable, meaning it covers at least as much, on average, as Medicare's standard prescription drug coverage does. Some examples of creditable coverage include:
Employer or union health coverage
Veterans Benefits
TRICARE (Military health benefits)
Indian Health Service
You can continue to use this prescription drug coverage alongside your Medicare benefits without penalty, as long as it's creditable.
Do you need Medicare Part D? – Two ways to enroll
US Government Sources
Let Liberty Medicare Help You
Our recommendation is always to enroll in Medicare Part D unless you have other creditable coverage.
Liberty Medicare is here to help you every step of the way while selecting and enrolling you in the best and most suitable Medicare Part D Plan for you. All of our services are entirely free to you!
Contact our agency, or for free assistance give us a call at 877-657-7477, and you will be connected to a licensed agent/broker.