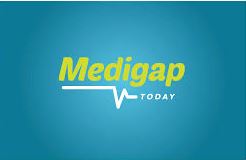 How will you choose the Best Medicare Supplement Plan?
Original Medicare does not cover the allowable Medicare expenses fully, leaving a lot of them as your responsibility. Medicare Supplement Plans (Medigap Plans) seem to be the only real way to cover those gaps. Medigap plans provide protection against future (catastrophic) losses for Original Medicare out-of-pocket expenses such as deductibles, copayments/ coinsurances, and excess charges. To select the Best Medicare Supplement Plan, follow the steps below:
Learn how to compare Medicare Supplement Plans
Learn about Medigap regulations in your state
Select the Best Medicare Supplement Plan from the most suitable vendor..  The choice will be based on the first two steps and insurance company checking list.
I. How to Select the Best Medicare Supplement Plan: Comparison of Medicare Supplement Plans
The first step is to understand the Standardized Medigap Plans: their benefits, and in depth understanding about the strengths and weeknesses of every plan.  This is complex subject by itself.  Read our recent post How to Compare Medicare Supplement Plans.
II. How to Select the Best Medicare Supplement Plan: State Regulations