Medicare Supplement Claims Processing / Claims Decisions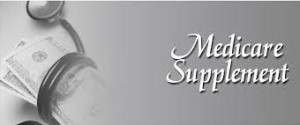 There are multiple Medicare Supplement Claims Processing concerns such as:
Will the coverage be immediate?
How about pre-existing conditions?
How well will the insurance company pay the bills for services received by clients?
Most of them present themselves at the time of replacing one Medigap plan with another.
Medicare Supplement Claims Processing – Common Standards
All these questions are essential for other kinds of insurance but NOT in the world of Medicare Supplement. The reason – all plans are standardized, and claim processing, as well as claim decisions, are identical for all insurance carriers. Under Medicare Supplement, the insured must be covered the day the new policy goes into effect. There can be no waiting period or exclusions for pre-existing conditions, as long as you purchased a Medicare Supplement during an Open Enrollment Period and had at least six months of continuous prior creditable coverage.
Let Liberty Medicare Help You
If you are looking for Medicare Supplement coverage, Liberty Medicare is here to assist you. We'll help during the process of comparing, selecting and enrolling in the best and most suitable Medicare Supplement Plan for you. Our services are offered to you at no cost.
Please give us a call at 877-657-7477, or Contact us with your Medicare Questions.