Five Health Plan Levels of Coverage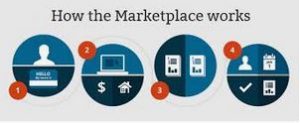 All Qualified Health Plans (QHPs) must belong to one of the five Health Plan Levels of Coverage. They are Bronze, Silver, Gold, Platinum, and Catastrophic. The first four are known as "metal levels" plans.
"Metal Level" Plans
Four of the Health Plan Levels of Coverage are metal level plans are defined by their actuarial values. Actuarial Value (AV) is the average measure of generosity – the percentage of medical costs the plan will cover after premium payments. For example, a plan with an actuarial value of 70% will pay, on average, 70% of medical costs; you will be responsible for 30%.
There are four metal levels of coverage:
Bronze level – a health plan with AV of 60%
Silver level – a health plan with AV of 70%. It is used for calculating the premium tax credits and cost-sharing reductions
Gold level – a health plan with AV of 80%
Platinum level – a health plan with AV of 90%
The Bronze plan has the lowest amount of coverage (and lowest premium), the Platinum has the highest amount of coverage (and highest premium) – see Table 1.
Table 1.  Four Plan Levels of Coverage
 Plan Name
Cost-Sharing Limits (2019) 
Covers Essential Health Benefits
Plan Pays on Average 
Enrollees Pay On Average
Individuals
Family
 Bronze
 $7,900
 $15,800
 Yes
 60%
40%
 Silver
 $7,900
  $15,800
  Yes
 70%
30%
 Gold
 $7,900
 $15,800
  Yes
 80%
20%
 Platinum
 $7,900
  $15,800
  Yes
 90%
10%
The minimum allowable actuarial value is 60%. Notice that the scope of benefits will be the same among the plans, but the AV of those benefits will be different among the plans.
Premiums for different plans at the same tier will vary from one insurance vendor to another. All insurance vendors in the Marketplace must offer at least Silver and Gold plans. The issuer must agree to charge the same premium rate whether offered directly through the Marketplace or outside the Marketplace.
Health Plan Levels of Coverage: Catastrophic Coverage
You may also elect the catastrophic coverage on the Marketplace. To qualify for this coverage, you must
Be under the age of 30, OR
Be exempt from the requirement to purchase coverage due to affordability, and obtain a hardship waiver from the Marketplace
Catastrophic plans
Have higher deductibles and lower premiums than Bronze plan
Include coverage of three annual visits to your primary care doctor and preventive services without cost sharing
Have the same cost-sharing limits as other plans ($7,900 for an individual and $15,800 for a family in 2019)
Reading Sources
Understanding Marketplace Health Insurance Categories
Understanding Bronze, Silver, Gold, and Platinum Health Insurance Plans
Let Liberty Medicare help you to get coverage through the Health Insurance Marketplace
Liberty Medicare is here to help you learn about Marketplaces and assist with eligibility determination for enrollment in a Qualified Health Plan (QHP) and for insurance affordability programs, which include Medicaid, CHIP, premium tax credit, and cost-sharing reductions. We will help you to compare plans and enroll in coverage. All of our services are offered to you at no cost.
Liberty Medicare represents many well-known Health Insurance Marketplace providers in New Jersey and Pennsylvania. Learn more about all of the benefits of working with Liberty Medicare.
If you are considering buying insurance in the Health Insurance Marketplace, let us guide you. To see real quotes from insurance providers visit Federal or State Marketplace, fill out our Individual Health Quote form or give us a call at 877-657-7477.