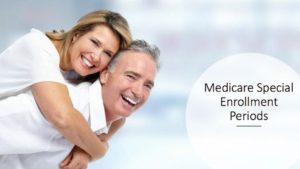 Annual Enrollment Period (AEP) (also known as Medicare Open Enrollment Period) ended on Dec.7, but there are still plenty of opportunities for some individuals to make changes in their Medicare health plans. Two immediate options are Non-Renewal SEP (Special Enrollment Period) and Medicare Advantage Open Enrollment Period (MA OEP).
Non-Renewal SEP
Whenever the Medicare Advantage Plan's contract or Medicare Prescription Drug Plan's contract with Medicare are not renewed, the beneficiaries are entitled to the Non-Renewal Special Enrollment Period (SEP). This SEP begins from December 8 and ends the last day February of the next year. During the non-renewal SEP, the beneficiaries may do the following:
Choose another Medicare Advantage Plan with or without Prescription Drug Coverage
Return to Original Medicare and choose Medicare Prescription Drug Plan
Once in Original Medicare, beneficiaries are entitled to a Medicare Supplement Plan (Medigap). Moreover, you'll have Guaranteed Issue Right allowing you to buy Medigap Plans A, B, C, F, K or L sold in your state by any insurance company without medical underwriting. In other words, you may enroll even if you have health problems.
Read more in Special Circumstances, Special Enrollment Periods
Medicare Advantage Open Enrollment Period (MA OEP)
Annual Medicare Advantage Open Enrollment Period runs from January 1st through March 31.
It will allow people enrolled in an MA or MAPD plan:
Members can only enroll in a new Part D plan if they have disenrolled from a Medicare Advantage Plan.
People who are using MA OEP to return to Original Medicare will be entitled to purchase a Medicare Supplement Plan if they choose, but this is not Guaranteed Issue Right.
Please give us your feedback!
What do you think about After AEP: Non-Renewal SEP and MA-OEP – 2019? Write your comments.
Contact Us
For help finding the best Medicare or Individual Health Plan for you, please contact Liberty Medicare or call us at 877-657-7477.