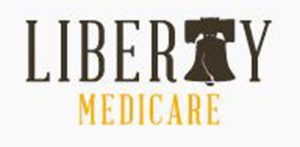 UPDATED on Dec. 16, 2018.   What are the advantages of using Independent Medicare Supplement Insurance Agents?
The prime purpose of Medicare Supplement (Medigap) is to fill the gaps in Parts A and B of Original Medicare, i.e., protect against Original Medicare out-of-pocket expenses such as deductibles, copayments/ coinsurances, and excess charges.  Medicare Supplement Plans (Medigap Plans) are plans sold by private insurance companies licensed in your state. Medicare Supplement benefits are paid for by Medicare Supplement insurance companies after Medicare has paid its share of the bill.
There are two ways to enroll in Medigap plan, either signing directly through the insurance company or use the service of Independent Medicare Supplement Insurance Agents representing this company (as well as many others).  No matter what path you will choose, the rates and benefits are the same.  Nevertheless, there are several advantages for you, the customer, to use the services of an independent insurance agent.  Read below.

Advantages of Using Independent Medicare Supplement Insurance Agents
Data
Objectivity
Expertise
Cost
Policy Maintenance
Data: Comparing rates from multiple companies in a centralized place.
Anybody who tried to access rates from multiple insurance companies online will agree that it is a VERY frustrating experience.  Not all rates are published online, and data available on public websites are often confusing and hopelessly obsolete.  Independent insurance agency has access to ALL data stored in a centralized place. Therefore, it is much easier to compare data from multiple insurance companies; search is quick and efficient.
Objectivity: Why do you need the Independent Medicare Supplement Agency?
Working with an independent Medicare Supplement insurance agency like Liberty Medicare gives you the benefits of objectivity. We are NOT employed by any specific insurance company, but rather represent a wide variety of carriers. It allows us to work honestly for our clients by comparing numerous plans and selecting the one that is BEST for YOU.
Expertise: Focusing on Medicare Supplement Plans in the selected States.
By limiting ourselves to several states, we hope to provide a superior level of service in these states. Liberty Medicare represents around 30 Medigap vendors in 8 States. Our experience in dealing with many companies will benefit you with invaluable information, such as the company's position in the marketplace, their history of rate increases, etc.
Cost: No Charge to You! We guarantee the Most Affordable Insurance Policy
There is NO CHARGE to you for our service. Independent insurance agencies like ours are provided a commission from the insurance companies whenever we enroll an individual in one of their plans. Whether you apply to an insurance company directly on your own or if you apply through us, your premium will be EXACTLY the same – a commission charge is always part of the premium.
Policy Maintenance: Lifetime Commitment as long as you have a policy with us
Because agents are compensated on an ongoing basis, they continue to service you:
By letting you know about any price or benefit changes to your policy.
At renewal time, by comparing the price and benefit terms provided by your current policy with those terms offered by other insurance companies.
By providing additional services, such as help in selecting and renewing your Prescription Drug Plan.
Read More
Please give us your feedback!
What do you think about Benefits of Using an Independent Medicare Supplement Insurance Agents?  Write your comments.
Contact Us
For help finding the best Medicare or Individual Health Plan for you, please contact Liberty Medicare or call us at 877-657-7477.