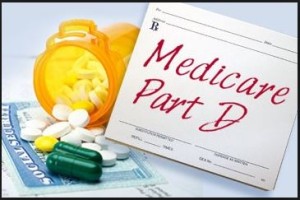 People are typically very aware of the costs of Medicare Advantage or Medicare Supplement plans. However, this is not the case of selecting Prescription Drug Plan. How to save money on a Prescription Drug Plan selection? People normally select a plan based on recommendations from friends or family members, rather than on their list of prescriptions. Very often the choice is made on the lowest Monthly Premium, rather than on the lowest Estimated Annual Drug Costs (including premium, deductible and all copayments). Once a plan is selected, people typically carry it in subsequent years instead of reviewing the available Prescription Drug Plans (PDPs) at Annual Enrollment Periods (AEP).

Our experience shows that the right selection of Prescription Drug Plan may save you thousands of dollars per year (compare with savings of several hundred dollars for the proper choice of Medicare Advantage on Medicare Supplement plans).  The real life example below will illustrate this point.
How to save money on a Prescription Drug Plan selection – EXAMPLE
Consider the following drug list for a client in ZIP code 18940:
Acebutolol Hcl CAP 200MG – Twice a day
Bupropion Hcl TAB 150MG SR – Once a day
Cevimeline Hcl CAP 30MG – Once a day
Eszopiclone TAB 2MG – Once a day
Propranolol Hcl TAB 10MG – Once a day
Verapamil Hcl TAB 240MG ER – Once a day
The Medicare Plan Finder will produce a list of 22 possible Prescription Drug Plans from multiple vendors. Typically each vendor has two or three PDP plans available. Some have just one plan, other have 4 or more plans.
Here are the results:
The range of Estimated Annual Drug Costs is staggering. The lowest cost of the drug list above is $1,109, the highest is $6,710.
The plans with lowest costs have ALL drugs on formulary (there are 2 such plans), the rest of plans have at least one drug NOT on formulary
The plans with lowest overall costs don't necessarily have the lowest premium. For example, the first and second lowest cost plan have premium $44 and $95.  Plans with lowest premium $14.60 and $17.00 are on 13-th and 4-th places in the overall costs list.
Within the same plan, there is a dramatic difference in costs between network pharmacies ($1,109 – $1,343) and out of network pharmacy ($7,900)
There are two kinds of pharmacies within your plan's network:  non-preferred pharmacies and preferred pharmacies. Both belong to the plan's network, but preferred pharmacies typically have lower out-of-pocket expenses than non-preferred. Always select the pharmacy that is a part of the network, and, if possible, the preferred pharmacy.
Please give us your feedback!
What do you think about How to save money on a Prescription Drug Plan selection? Write your comments.
Contact Us
For help finding the best Medicare Prescription Drug Plan for you, please contact Liberty Medicare or call us at 877-657-7477.