You may contact Social Security by visiting the website, by phone, by mail, or by visiting the local office.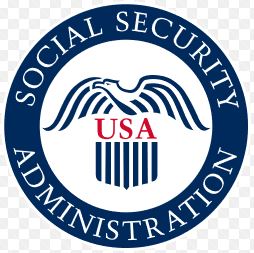 How to Contact Social Security – Website
At the website, www.ssa.gov, you may learn about all Social Security programs. You also can:
Apply for retirement, disability and Medicare benefits
Review your Social Security Statement
Get the address of your local Social Security office
Request a replacement Medicare card
Get copies of publications
How to Contact Social Security – Phone
You also may use the following toll-free number:
1-800-772-1213
The hours of operation are from 7 a.m. to 7 p.m., Monday through Friday. You'll have shorter waiting times by calling during the week after Tuesday.
Find Your Local Office
You can find your local office by going to the Social Security Office Locator at www.socialsecurity.gov/locator. Enter your postal ZIP code to get the address, telephone number, and directions to your local office.
How to Contact Social Security – By Mail
Write to Social Security ONLY if you didn't succeed in one of the three methods above.
The address is:
Social Security Administration
Office of Public Inquiries
6401 Security Blvd.
Baltimore, MD 21235-6401
Read More
Please give us your feedback!
What do you think about How to Contact Social Security? Write your comments.
Contact Us
For help finding the best Medicare or Individual Health Plan for you, please contact Liberty Medicare or call us at 877-657-7477.