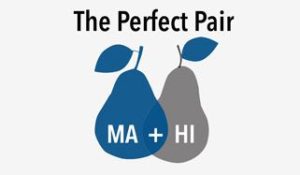 UPDATED Feb. 1, 2019.   Medicare Advantage plans typically have low premiums and provide many extra benefits. But the plans include multiple deductibles, copayments, and coinsurances that actually make them significantly more expensive. For example, the typical inpatient hospital deductible is $250-$300 per day for the first seven days. The average hospital stay for patients age 65 and over is 5.5 days; resulting in $1,500 in out-of-pocket costs. And this is just one of many expenses. There is a Maximum Out Of Pocket (MOOP) limit available for Medicare Advantage plans, but it is too high ($6,700) and provides little consolation. Are there Hospital Indemnity Plans for Medicare Advantage members? Recently, companies such as Medico, Heartland National, Continental Life, and Equitable Life introduced such plans, filling the gaps in Medicare Advantage coverage.
Hospital Indemnity Plan Benefits
Hospital Indemnity Plans for Medicare Advantage provide a fixed amount of money directly to a beneficiary upon a qualifying event. For a small monthly premium, you may get coverage of many Medicare services covered by Medicare only partially.  It may be less extensive than buying a Medicare Supplement plan, but it is much less expensive.
Hospital Indemnity Plans for Medicare Advantage even cover hospital patients accepted with "Under Observation" status – typically not covered by Medicare.
The hospital indemnity benefits typically include:
Hospital Deductible – for first several days in the hospital
Under Observation Stays for those on Medicare
Ambulance Transportation
Emergency Room Coverage
Laboratory and Radiology Benefits
Skilled Nursing Facility Benefits
Primary Care Doctor Office Visits (No Prior Hospital Stay Required)
Annual Wellness Benefits
Preventive Care Benefits
Medicare Advantage & Hospital Indemnity Plans – Working together
According to the Centers of Medicare and Medicaid Services (CMS), a Hospital Indemnity plan can be marketed and sold during a Medicare Advantage appointment as long as it was agreed to in the Scope of Appointment. For many people with Medicare Advantage, the Hospital Indemnity plan may be beneficial in limiting their out-of-pocket costs.
A large number of individuals with zero premium Medicare Advantage plans are entitled to the Medicare Part B premium giveback. They may conveniently apply this money towards a Hospital Indemnity Plan; covering many Medicare Advantage out-of-pocket expenses.
Please give us your feedback!
What do you think about Hospital Indemnity Plans for Medicare Advantage? Write your comments.
Contact Us
For help finding the best Medicare or Individual Health Plan for you, please contact Liberty Medicare or call us at 877-657-7477.