The Affordable Care Act (ACA), also known as Obamacare, is upon us. There is great anticipation about the opening Health Insurance Marketplaces on October 1, 2013. Therefore, it is very important to clear up the many misconceptions how Obamacare will affect Medicare.  In this post, we will review the following subjects:
ACA benefits for Senior Citizens
Obamacare and Original Medicare
How Obamacare will affect Medicare Advantage?
ACA and Medicare Supplement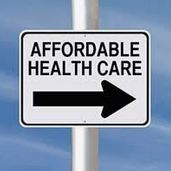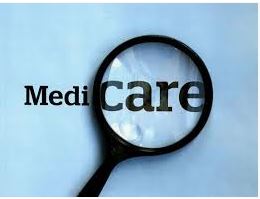 ACA benefits for Senior Citizens
The health reform offers the following benefits to Medicare beneficiaries:
Medicare now covers many preventive services, such as colonoscopies and mammograms. These services are free, i.e. they are not included in Part B deductible and do not have associated with them copayments or coinsurances.
Beneficiaries are entitled now to a free wellness exam.
The prescription drug plan's coverage gap, known as the "doughnut hole", has been reduced originally by 50% on brand-name drugs, and continue to shrink. The discount is now 52.5%. Health reform aims to close the doughnut hole completely by the year 2020.
Obamacare set the new initiatives to support care coordination, so you may expect more consistent treatment.
Obamacare and Original Medicare
There will be Medicare spending cuts used to fund Obamacare. Most of them come from cutting the unreasonable payments to providers, taxing high-premium plans (beginning in the year 2018), cracking down on fraud and waste, and encouraging patient-centered, coordinated care. But all of this will be done without cutting Medicare benefits. The law prohibits cuts to guaranteed Medicare benefits. Therefore, you may expect no changes in traditional Original Medicare.
How Obamacare will affect Medicare Advantage
The Medicare Advantage will be affected by ACA through the two major changes:
Medicare Advantage plans will have to make sure that their Medical Loss Ratio (MLR) is at least 85%, which means that $. 85 (85 cents) out of every $1.00 from the collected premiums will be spent on members' Medicare-covered health benefits, rather than on administrative costs, marketing, and profits.
The 14% overpayment to Medicare Advantage program will be removed. It will make the Medicare Advantage program closer to the Original Medicare.
Both of those factors may make a significant impact on Medicare Advantage. The recently created CMS 5 Star Rating system probably will reduce the number of plans leaving only the best plans on the market.
ACA and Medicare Supplement
Originally the National Association of Insurance Commissioners (NAIC) was required to add a cost sharing to two Medigap plan without out-of-pocket costs – plans F and C. NAIC argued against such changes, stressing that the additional cost will decrease usage of those plans. In a letter signed by Kathleen Sebelius, director of Health and Human Services (HHS), HHS agreed with this position. Therefore, there will be no changes in Medigap plans.
More Reading
How Health Reform affect Medicare
Please give us your feedback!
What do you think about How does Obamacare affect Medicare? Write your comments.
Contact Us
For help finding the best Medicare or Individual Health Plan for you, please contact Liberty Medicare or call us at 877-657-7477.