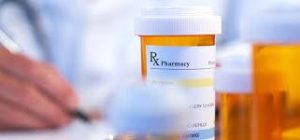 Updated Dec. 23, 2018.  According to a study published in the National Bureau of Economic Research, wrong choices in Medicare Part D seem to be prevalent.  Fewer than 10% of individuals are enrolled in the most cost-effective plan.  Therefore, the question "How to Get Low Cost Medicare Part D Plans" is very genuine.  It may save you thousands of dollars, which quite often much higher savings than those from shopping for MAPD or Medigap plans.
The right Medicare Part D choice is not easy because it is a "moving target." Patient conditions change, new generic drugs appear on the market all the time, and so forth.  Individuals usually change their PDP plan for the next year during the Medicare Open Enrollment Period. Therefore, the standard estimation tools (such as the Medicare Prescription Plan Finder) cannot take potential future changes into account.  Also, there are too many companies (40-50) to choose from, and the study mentioned above concludes that this abundance of choices leads to bad decision making.   Nevertheless, such tools can be quite helpful as long as you follow the guidelines described below.
Guidelines
Create List of Prescription Drugs
Calculate Estimated Annual Costs
Generic Medications
Drug Assistance Programs
Prescription Drug Network
How to Get Low Cost Medicare Part D Plans- List of Prescription Drugs
People often make a selection based on choices made by their friends and family members.  But the choice of a Part D insurance vendor should be based on YOUR list of prescriptions, and everyone has their OWN list.  Your drug prescription may or may not be on the formulary for a particular company, or it may be on a higher tier than another company; these are all factors that can make a significant impact on annual drug expenses.
How to Get Low Cost Medicare Part D Plans – Estimated Annual Costs
There is a tendency to pay more attention to Monthly Premium rather than to Estimated Annual Drug Costs.  Estimated Annual Drug Costs include ALL of your annual drug-related expenses: premiums, deductibles, co-payments, and formulary restrictions. They provide an adequate basis for the proper cost comparison.
The only situation when you may select a plan based on the lowest premium is if you don't have any prescriptions, and enroll in the plan just to avoid the Part D penalty.  In all other cases, enter your prescriptions into the appropriate tool, and find the plan with the lowest Estimated Annual Drug Costs.  You'll be surprised how often the plan with a premium of $100/month will be less expensive for you overall than a plan with a $15/month premium.
How to Get Low Cost Medicare Part D Plans – Generic Medications
If possible, always try to use generic medications rather than brand drugs – they are much less expensive.
How to Get Low Cost Medicare Part D Plans – Drug Assistance Programs
Always consider applying for either the Extra Help / Low-Income Subsidy (LIS) Federal programs, which pays for the cost of Medicare Prescription Drug Coverage, or State Pharmaceutical Assistance Programs (SPAPs).  Never assume that you are not eligible; there are a variety of programs for people with different income and resources, and you may qualify for one of them.
How to Get Low Cost Medicare Part D Plans – Prescription Drug Network
All Medicare Prescription Drug Plans have an associated network of pharmacies. Only the pharmacies that belong to a plan's network will cover your drugs based on the reduced price. Otherwise, the full drug price (often prohibitively expensive) must be paid.
There are two kinds of pharmacies within your plan's network. They are:
non-preferred pharmacies, and
preferred pharmacies
Both belong to the plan's network, but preferred pharmacies typically have lower out-of-pocket expenses than non-preferred. Always select the pharmacy that is a part of the network, and, if possible, the preferred pharmacy. You can change the designated pharmacy at ANY TIME.
There is an additional option that always should be seriously considered – mail order. Most of Part D plans include mail order programs. Typically, the refill frequency is every three months. They often provide very cost-effective solutions compared to retail pharmacies.
US Government Sources
Please give us your feedback!
What do you think about How to Get Low Cost Medicare Part D Plans?   Write your comments.
Contact Us
For help finding the best Medicare or Individual Health Plan for you, please contact Liberty Medicare or call us at 877-657-7477.