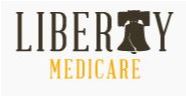 UPDATED Mar. 20, 2019.  Medicareful Online Enrollment Tool is the CMS-accepted quote engine for Medicare plans from Ritter Insurance Marketing. Medicare is a complex and confusing subject. The experience of selecting a Medicare plan on your own can be very frustrating, and the help of using Medicareful quote engine can be very instrumental. By entering the zip code, you can unlock all of the Medicare plans available in your area, such as Medicare Advantage Plans, Medicare Prescription Drug Plans, and Medicare Supplement Plans (future).
Liberty Medicare and Medicareful
Liberty Medicare is happy to report that we are linked now with Medicareful.
Even if you decide to navigate Medicare plans on your own, you need professional agents, like Liberty Medicare, who can guide you to a plan based on your needs and their experience. Working with a licensed sales agent will help you evaluate plans based on what matters to you. We will consider such factors as:
Does the plan have a premium and, if so, how much is it?
Are your doctors and hospitals in the network?
What are the co-pays and deductibles?
What's the plan's CMS star rating?
Our goal is to help you determine your personal needs and ultimately choose your plan.  For more benefits working with Liberty Medicare, read Why Choose Liberty Medicare?
What Medicare providers can I enroll online using Medicareful?
Below is the list of Liberty Medicare providers you may access and enroll online using Medicareful engine.
Aetna                                                               
Anthem (incl. Empire BCBS)
Capital BlueCross
Clover Health
EnvisionRx
Excellus BCBS
Health Now    
Highmark
Humana
Independence Blue Cross
Lasso Healthcare
SilverScript
UnitedHealthcare

Please give us your feedback!
What do you think about Liberty Medicare is linked with Medicareful quote engine? Write your comments.
Contact Us
For help finding the best Medicare or Individual Health Plan for you, please contact Liberty Medicare or call us at 877-657-7477.