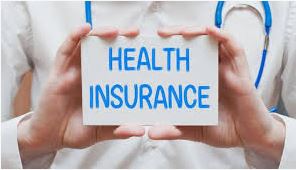 With all recent attention to Health Insurance Marketplace, it is often forgotten that Marketplace plans are not for everybody. Most people recently enrolled in Marketplace have SUBSTANTIALLY reduced premiums based on Premium Tax Credit and Cost-Sharing Reductions – two affordability programs provided by the federal government. For people not entitled to those programs, Marketplace plans are often not affordable. The Short Term Health Insurance offers an alternative solution to the Marketplace. Read below.
Article Contents
Short Term Health Insurance Plans
Short Term Health Insurance and Marketplace – Marketplace Plans
Two fundamental principles are behind the Marketplace plans offered in the Health Insurance Marketplace (Exchange):
All plans offered on Exchange must be Qualified Health Plans (QHPs), and their coverage, at a minimum, should include Essential Health Benefits (EHBs).
Marketplace plans are Guarantee Issue Plans, i.e., no coverage can be limited or denied because of preexisting conditions, regardless of the age of the covered individual.
Read more about ACA Benefits and Protections.
Very high level of Obamacare benefits, and Guarantee Issue that made preexisting conditions screening illegal – both of those factors drove up the health insurance cost significantly. And naturally young, healthy people without the need for extended benefits (such as Maternity and newborn care or Pediatric services) look for health insurance with good coverage but significantly more affordable.
Short Term Health Insurance and Marketplace – Short Term Health Insurance Plans
The Short Term Health Insurance Plans were historically used by individuals and families in times of transition. But now they are also a viable alternative to Obamacare plans. They are truly Major Medical plans (not the limited medical or mini-med plans) covering the wide variety of expenses. Nevertheless, their benefits are not as broad as Obamacare benefits.
The policies usually last between 1 and 11 months. They typically can be renewed at the end of the policy by buying the new policy, rather than by extending the existing one. There is a wide range of deductibles, coinsurance percentage, and out-of-pocket maximums. Deductibles are available that are higher than what is allowed with Obamacare plans; it makes short term plans even more affordable.
Typical Short Term Health Plans benefits include:
Inpatient Expense Benefits: Room and board, Intensive care unit, Operating and recovery rooms, Physician visits and professional fees of doctors, surgeons, nurses
Office Visits: The number of allowed visits is defined by a selected plan
Outpatient Expense Benefits: Emergency room fees, X-Ray, laboratory tests and analysis, Mammography, Pap smear, PSA Screening, etc.
Prescription Drug Benefits may or may not be included.  Services such as physical exams and other services not needed for medical treatment, eye services as well as dental and orthodontic services are not covered.
Short Term Health Plans do not cover preexisting conditions (defined as conditions within 3-5 years before coverage has begun). At the time of 'renewal' the existing policy, any conditions that occurred under the previous short term policy, will not be covered.
Overall, Short Term plans are much less expensive than Obamacare plans and can be a good option for covering significant medical expenses.
Short Term Health Insurance and Marketplace – Example
Consider healthy individual, 29 years old, who is NOT entitled to Obamacare subsidies. Below are his options for buying Obamacare Silver plans with $2,000 deductible and equivalent Short Term Plans.
Obamacare monthly premium: $250-$300
Short Term monthly premium: $85-$120  (based on an 11 month coverage period)
As you may see, the difference is quite significant. The $95 Obamacare yearly penalty (Short Term Medical plans are NOT Obamacare compliant!) seems to be just a minor factor.
Short Term Health Insurance and Marketplace – Enrollment Periods
You may enroll in Health Insurance Marketplace plans ONLY at Annual Open Enrollment Period (and under special circumstances in Special Enrollment Period (SEP)). Most of the year you are in the lock-in period, and unable to change your plan.
This NOT the case for Short Term plans. You may enroll at ANY time for any coverage period. There are no "enrollment periods" for Short Term Plans.
Suggested Strategy: The Best of Both Worlds
The major problem with Marketplace plans is their price tag. The major problem with Short Term plans is that they do not cover the preexisting conditions. Therefore, if you are healthy and not entitled for government subsidy, follow the strategy below:
Enroll in Short Term Insurance plan. Carefully select your coverage period, so that it will go through December – the time of Marketplace Annual Enrollment period.
At the Annual Enrollment Period review your health. If you've developed some health problem, and will be affected by a preexisting conditions policy of your Short Term plan, then disenroll from this plan and enroll in the Guaranteed Issue Marketplace plan. If not, continue to stay with your Short Term plan until the next Annual Enrollment Period.
Reading Sources
Please give us your feedback!
What do you think about Short Term Health Insurance and Marketplace?  Write your comments.
Contact Us
For help finding the best Medicare or Individual Health Plan for you, please contact Liberty Medicare or call us at 877-657-7477.