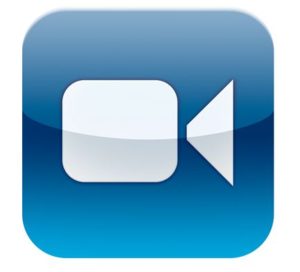 UPDATED Mar. 3, 2019.  The new video Turning 65? What is Medicare, When and How to Enroll in it has been released on our YouTube channel.  It is a Part I of our series "Turning 65? 2019 Guide to Medicare."
Here is the script of this video. Find more on Medicare and how to enroll in it from Turning 65 and Medicare.
The Script for "Turning 65? 2019 Guide to Medicare: What is Medicare, When and How to Enroll in it."
FRAME 1
This video is for people turning 65 who are ready to enroll in Medicare. You obviously want to know what Medicare is, and WHEN and HOW to enroll.  This presentation will help you to address these issues.
This video is for people turning 65 who are ready to enroll in Medicare. Here is your 2019 Guide to MEDICARE – EXPLAINED SIMPLY!  In Part I, we will address the following issues: WHAT Medicare is, and WHEN and HOW to enroll in Medicare. 
My name is Gregory Lazarev, and I am the President of Liberty Medicare.  Liberty Medicare is a licensed independent insurance agency specializing in various Medicare plans for people above age 65 or on disability.  We are helping people in many US states compare, select and enroll in the BEST Medicare plans.
You'll find in this video not only the traditional Medicare information but also plenty of important details and tips rarely available elsewhere.
Closed Captions are available, please use it at your convenience.
Let's get started!
FRAME 2
Medicare is a Federal Health Insurance Program for:
People age 65 or older
People under the age of 65 with certain disabilities
People of all ages with End-Stage Renal Disease
Medicare consists of Medicare Part A and Part B that are known as Original Medicare and run by the Federal government.
Let us consider Part A and Part B separately
FRAME 3
Medicare Part A – Hospital Insurance
Part A covers:

inpatient hospital care
inpatient care in a skilled nursing facility
hospice care services, and
home health care services.

Part A allows you to use any doctor, specialist, or hospital that accepts Medicare.
You do not need a referral, but deductibles, copayments, or coinsurance may apply for each provided service.
Let's clarify what are deductible, coinsurance and copayment
FRAME 4

Deductible: The amount you must pay before your insurance begins to pay. For example, in Original Medicare, you pay a new deductible for each benefit period for Part A, and you pay a yearly deductible for Part B. These amounts can change every year.
Coinsurance and Copayment: An amount you may be required to pay as your share of the cost for services after you pay any deductibles.
Coinsurance is usually a percentage of the full-service amount, for example, 20%.
Copayment is usually a set amount, rather than a percentage. For example, you might pay $10 or $20 for a doctor's visit or prescription.
FRAME 5

Medicare Part A (Hospital Insurance) – continue
Most people age 65 or older don't have to pay a monthly payment (called a premium) for Part A. To have Part A FREE, you are required to have 40 or more quarters of Medicare-covered employment.
Exceptions: Individuals with less than 40 quarters of Medicare-covered employment. They might pay up to $437 per month.
Part A deductible: $1,364.00 – per benefit period.
A "benefit period" begins the day you go to a hospital and ends when you haven't received any hospital care for 60 days in a row.
     You must pay the inpatient hospital deductible for each benefit period.
Part A coinsurance: $341.00 per day for days 61-90 of each benefit period and $682.00 per each of Lifetime Reserved Days after day 90 of each benefit period.
FRAME 6

Medicare Part B (Medical Insurance)
Part B covers

medically-necessary doctors' services
outpatient medical and surgical services and supplies
outpatient hospital services
certain home health services
lab services
durable medical equipment, and
other medical services
Part B also covers many preventative services.
Like Part A, Part B allows you to use any doctor or specialist accepting Medicare. Just like Part A, referrals are not required.
FRAME 7

Medicare Part B (Medical Insurance) – continue
The standard Part B premium amount is $135.50 per month.
Higher premiums will apply for people with a yearly income above $85,000 for a single person, or $170,000 for joint filers
Part B deductible is $185.00 per year.
Part B coinsurance is 20% of the Medicare-approved amount for doctors' visits after you meet $185.00 deductible. There is no limit on your spending.
FRAME 8

Medicare Advantage Plan (also known as Part C) is another way to cover all Original Medicare services (Part A and B) through Medicare-approved private insurance companies.
You'll still be responsible for deductibles, coinsurances, and copayments, but they are smaller than out-of-pocket payments for Original Medicare.
Advantage Plans usually include Prescription Drug Coverage (Part D).
They also include extra coverage such as vision, hearing, dental, and health/wellness programs which Original Medicare does not cover.
Medicare Prescription Drug Plan (Part D), known as PDP, helps to lower the cost of most generic and many commonly used brand name prescription drugs.
You may enroll in stand-alone Prescription Drug Plan (PDP), or into a Medicare Advantage plan that generally includes PDP.
A Medicare Supplement Plan (also known as Medigap Plan) helps to fill the gaps (such as deductibles, copayments/coinsurances, and excess charges) in Parts A and B of Original Medicare.
Medigap is a health policy sold by private insurance companies that are licensed in your state. The payments are made after Medicare has paid its share of the bill.
We'll cover Part C, Part D, and Medicare Supplement in much more detail in other videos.
Now, as we briefly discussed what Medicare is, let's switch our attention to the subject "When and How to enroll in Medicare."
FRAME 9

If you are close to 65 and already receive Social Security Benefits
You will be automatically enrolled in Medicare Part A and Part B, which is effective the first day of the month during the year you turn age 65.
Your Medicare Card will be mailed out to you approximately 3 months before your 65th birthday.
FRAME 10

If you are close to 65, but not getting Social Security benefits
You will need to sign up for Medicare through Social Security during the Initial Enrollment Period, as early as three months before you turn age 65.
Initial Enrollment Period (IEP): The 7-month period that includes the 3 months before, the month of, and the 3 months after the triggering event to be eligible for Medicare.
To enroll, you should contact Social Security in one of the following ways:

Online (https://www.ssa.gov)
By calling 800-772-1213, Monday through Friday, from 7AM to 7PM.
Apply in person at the Social Security Office.

If you worked at a Railroad, enroll in Medicare by contacting the Railroad Retirement Board (RRB)

by calling 1-877-772-5772, Monday through Friday, from 9AM to 3:30PM
FRAME 11

If you are under 65 and disabled
You'll be automatically enrolled after you've received disability benefits from Social Security for 24 months.
Your Medicare card will come in the mail 3 months before your 25th month of disability.
Now a couple words about Liberty Medicare, and how we may help you in your selection of Medicare Plans.
FRAME 12
Liberty Medicare is a full service, licensed independent insurance agency specializing in various Medicare plans (i.e., Medicare Supplement, Medicare Advantage and Medicare Prescription Drug Plans) for people above age 65 or on disability.
Our services are offered in many states, including six Mid-Atlantic states (Pennsylvania, New Jersey, New York, Maryland, Virginia, and Delaware), and two Midwest states (Illinois and Ohio).
There is NO CHARGE for our service – it is absolutely free for you. Independent insurance agencies like ours are provided a commission from the insurance companies whenever we enroll an individual in one of their plans. Whether you apply to an insurance company directly on your own or if you apply through us, your premium will be EXACTLY the same – a commission charge is always part of the premium.
We only represent well-established and nationally known providers doing business within the states we represent
We provide a Lifetime Commitment as long as you have a policy with us, including Policy Maintenance and suggestions at Renewal Time. This is particularly important during the Annual Enrollment Period at the end of the year, when many seniors change their plan for the next year.
FRAME 13
We help you select and enroll into one or several Medicare Plans that are the BEST FIT FOR YOU. This is a rare opportunity for you to get all the benefits of an agency without any additional costs.
Medicare is a complex and confusing subject. The experience of selecting and maintaining a Medicare plan on your own can be very frustrating.
Rather than individually calling numerous health insurance companies – where you will often endlessly sit on hold only to tell your story multiple times to multiple people – you can instead dial one number: 877-657-7477.  Our 8-years of business experience MAY save you time and money, and help you to avoid future surprises and disappointments.
Contact us by visiting our website (www.libertymedicare.com), or by sending us the e-mail at info@libertymedicare.com. You also may call us at 657.7477.

FRAME 14
In the Part II of this video, we'll describe steps to help you in making the critical Medicare decisions. We'll present a framework that will provide an excellent starting point if you are turning 65 and new to Medicare.
FRAME 15
If you like this video and found its tips helpful, then give us 'a like' and subscribe to our channel.
Stay tuned!
US Government Sources
Let Liberty Medicare Help You
Liberty Medicare is here to help you every step of the way while you select and enroll in the best and most suitable Medicare Plan.
We represent many well-known Medicare providers in Delaware, Illinois, Maryland, New Jersey, New York, Ohio, Pennsylvania, and Virginia. Learn more about all the benefits of working with Liberty Medicare.
Do you have questions about Medicare that you would like answered? Send us your questions and get the help you need. You also may give us a call at 877-657-7477, and you will be connected to a licensed agent/broker.